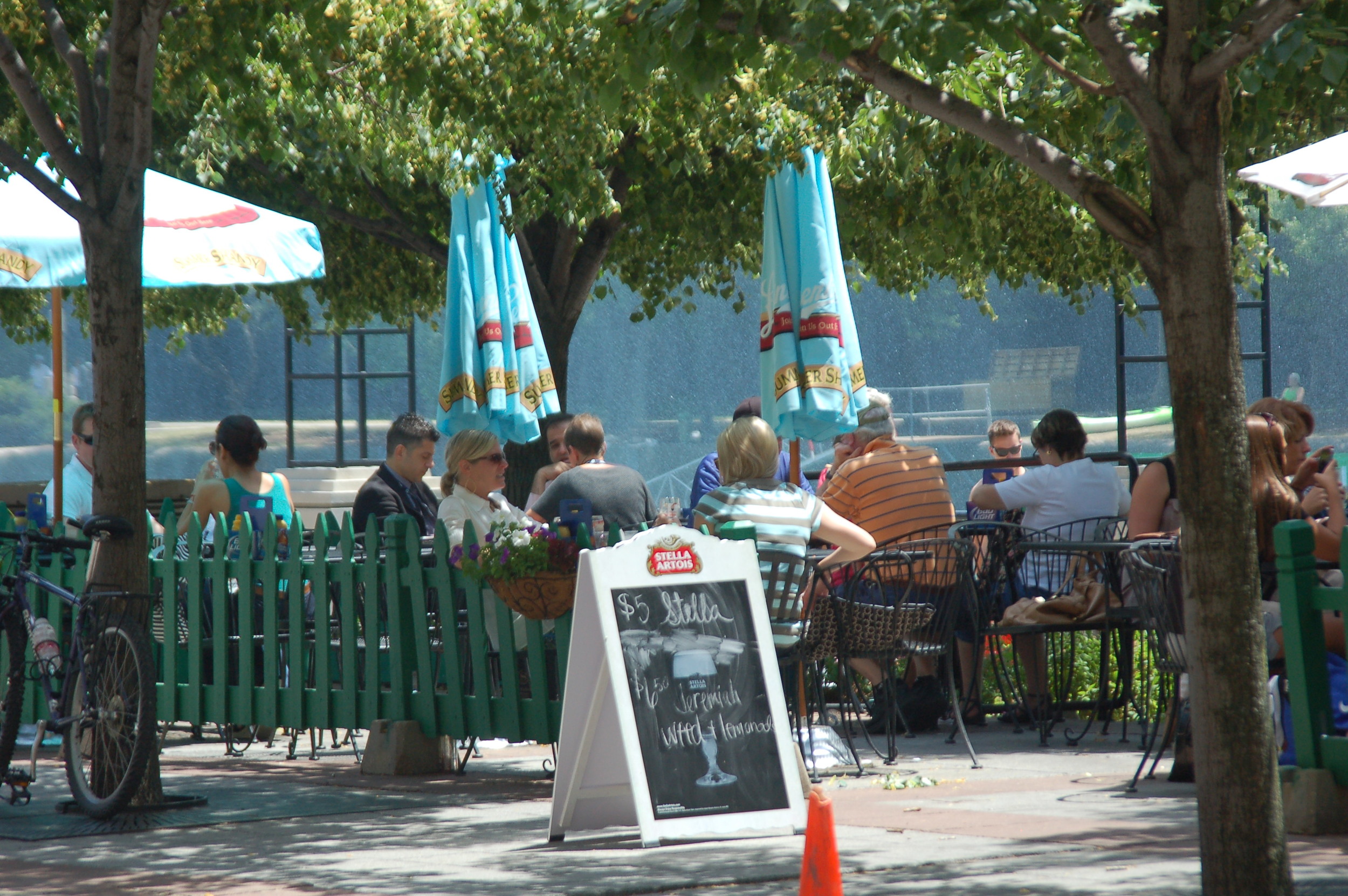 Lizzie McNeill's Irish Pub
We are your friendly neighborhood Irish bar located along the Chicago River (next to the Sheraton Hotel)!
Tuesday night trivia night returns on October 23rd! 7:30pm
Specials for October
Specials are available ALL DAY!
Beer of the Month
$5.00 Anti-Hero Drafts
Cocktail of the Month
$6.00 Stoli Cocktails
Shot of the Month
$5.00 Rumple Minze Shots
Daily Special
$20 buckets of Revolution cans mix+match of Rev Pils, Fist City, Everyday Day Hero IPA, and Seasonal
Fall/Winter Cocktail Special
$7 Stoli Strawberry Crushed Cocktails
$7.50 Jameson Black Barrel Old Fashioned
$5 Jameson Caskmates Shots
*Specials will run from October 1 through May 1st (except NYE, NYD, St. Pat's, and St. Pat's Parade Day)
Phone
(312) 467-1992
Location
400 N McClurg Court
Chicago, IL 60611
KITCHEN HOURS
7 DAYS 11am–11pm

TAVERN Hours
Su–F 11am–1:30am
Sa 11am–2:30am
PATIO Hours
7 DAYS 11am–11:30pm
It is a seasonal patio that is open from late April to the end of October.
$

10
Pain & Gain
Skrewball Peanut Butter Whiskey, banana liqueur, orange juice, pineapple juice, and cream of coconut served on the rocks
$

12
Thin Mint
Ketel One, Baileys, Creme de Cacao, and Creme de Menthe
$

10
Spiced Cider
Captain Morgan Original Spiced Rum, Butterscotch Schnapps, Cider, and a cinnamon stick
$

10
Manhattan
Templeton Rye, Bitters, Sweet Vermouth, Served up with a cherry garnish
$

10
Old Fashioned
Buffalo Trace bourbon, Bitters, Simple Syrup, served with an orange peel and fresh cherry
$

10
Hot Toddy
Tullamore D.E.W., cloves, honey, and hot water
$

10
Raspberry Highball
Tanqueray, Chambord, simple syrup, and a splash of soda
$

10
Tommy's Snowbird
Don Julio Blanco, pineapple juice, lime juice, orgeat, cinnamon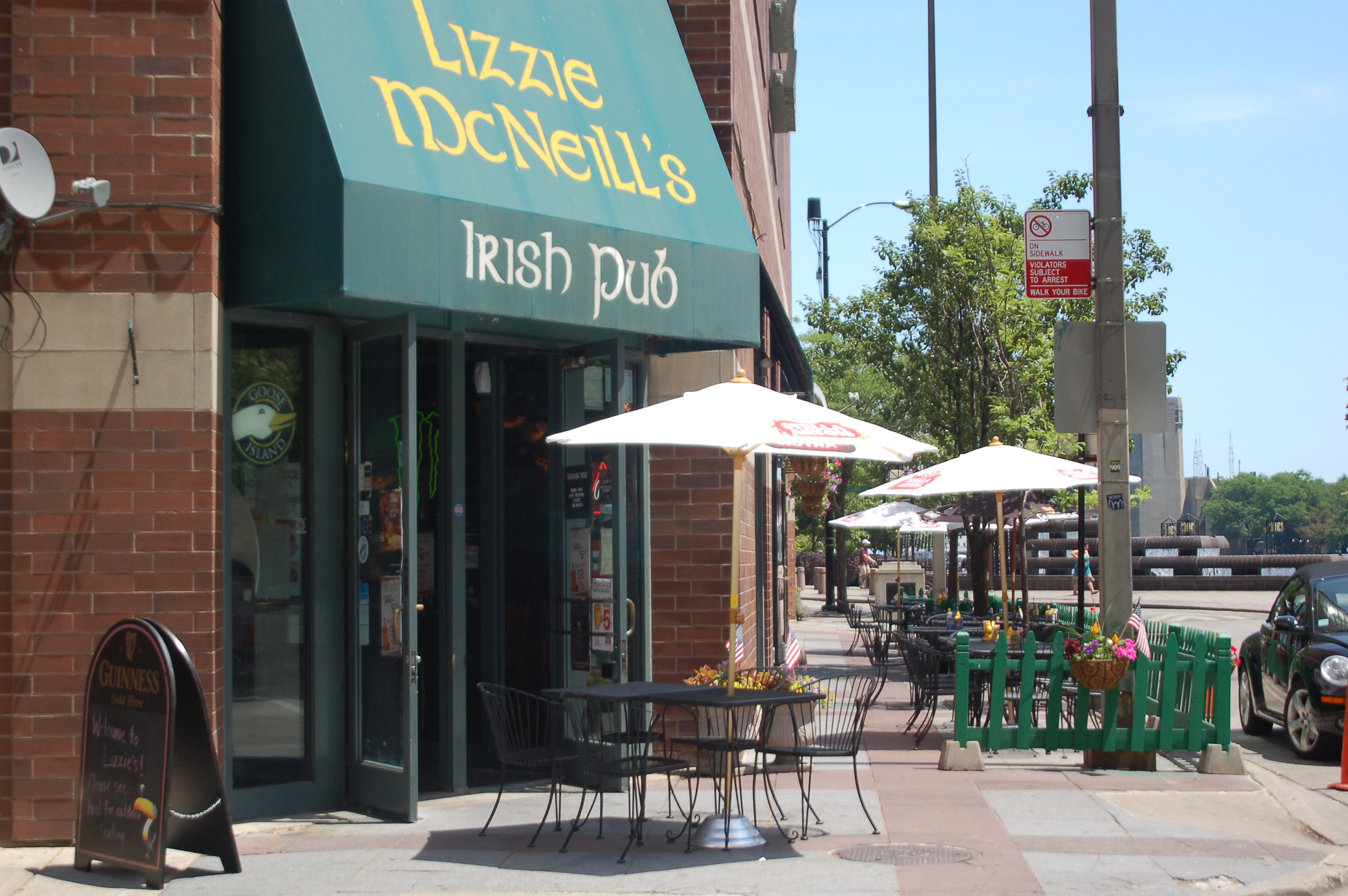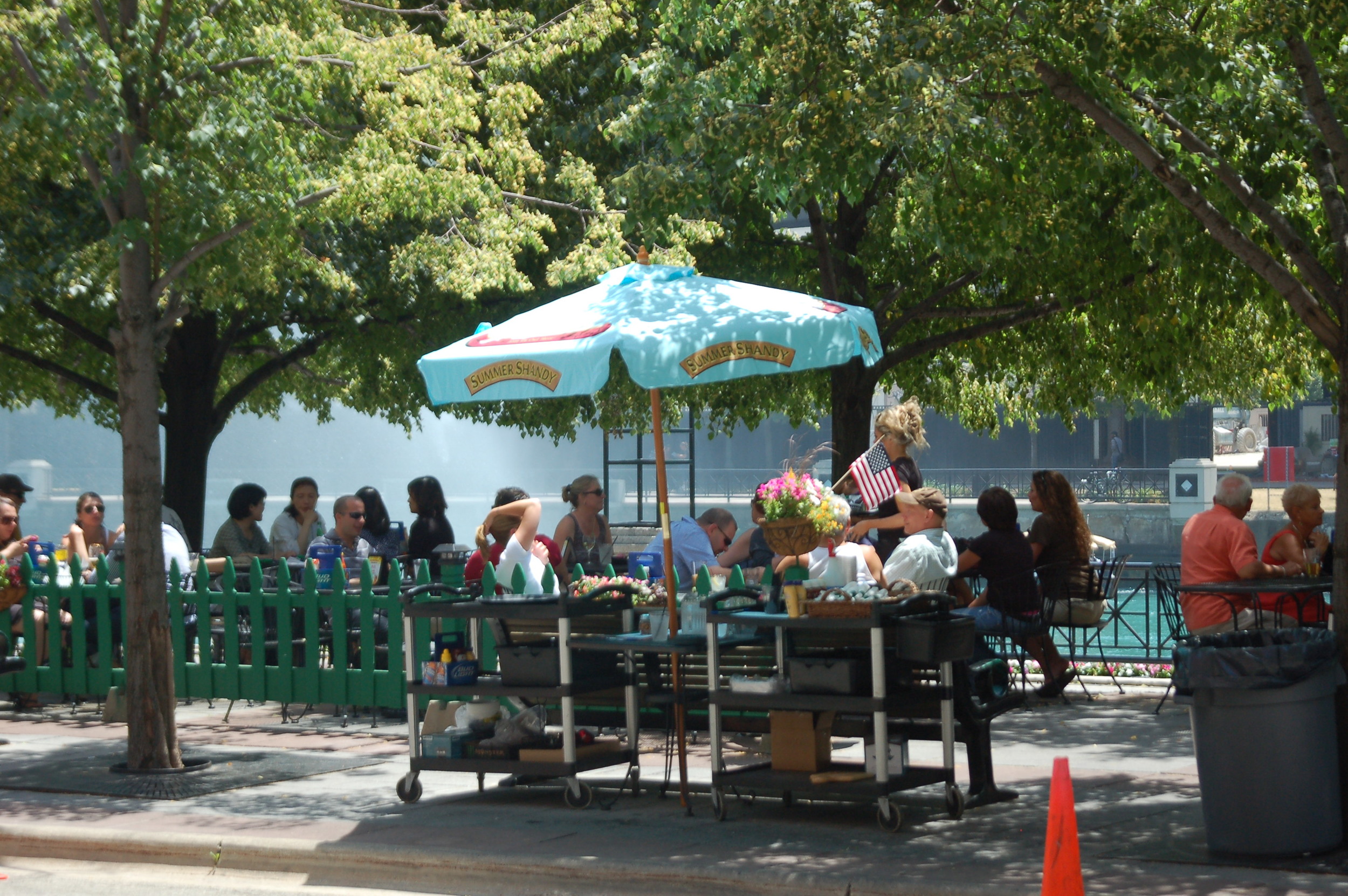 Menu
This menu available daily from 11 am to 11 pm
$

8
Pico de Gallo
with chips
$

8
3 Soft Pretzels
with cheese sauce
$

8
Hummus
with Veggies and Pita Bread
$

10
Spinach Artichoke Dip
chips - pita bread
$

12 / Add Guacamole $3
BBQ Pork Nachos
Chips, nacho cheese, V&V Supremo Chihuahua® cheese, pico de gallo, jalapenos, sour cream, bbq pork. Also available with chicken.
$

10
Goat Cheese & Giardiniera Cheese Ball
served with pita bread
cup $3.50 - bowl $7
Chili
Onion, cheese, sour cream, has a kick
cup $3.50 - bowl $7
cup $3.5 - bowl $7
Soup of the Day
cup $3.5 - bowl $7
Salads and Wraps
Add Chicken $2 or Salmon $4
Dressings: Balsamic , Caesar, 1000, Ranch, Honey mustard, Blue cheese.
$

9
House Salad
Romaine lettuce, tomato, carrot, cucumber, cheddar
$

9
Caesar Salad
Romaine, parmesan, tomatoes, Caesar dressing, croutons
$

11
Chef Salad
Romaine, ham, bacon, cheddar cheese, carrots, tomato
$

10
Chicken Caesar Wrap
Romaine, tomato, chicken, parmesan, Caesar dressing
$

10
Bacon Chicken Ranch Wrap
Chicken, cheddar cheese, romaine, onion, tomato, bacon, ranch
$

10
Buffalo Chicken Wrap
Chicken, cheddar cheese, romaine, onion, tomato, ranch, buffalo sauce
$

10
California Wrap
Turkey, bacon, tomato, onion, avocado, mayo
$

9
Veggie Wrap
Hummus, romaine, tomato, avocado, cucumber, jack cheese
Sandwiches
Side of chips, slaw, or potato salad.
$

11
Reuben
Corned beef, Swiss, sauerkraut, 1000 island dressing, rye
$

10
Hot Corned Beef & Swiss
Corned beef, Swiss, rye
$

10
Pulled BBQ Pork
BBQ pork, side of coleslaw, Brioche bun
$

10
Italian Beef
Roasted beef, provolone, au jus, giardiniera, Italian roll
$

9 / Add turkey $3
BLT
Bacon, lettuce, tomato, mayo, white bread
$

8 /

$

2 for $12
Chicago Style Hot Dog
Vienna® Beef Hot Dog, relish, onion, mustard, pickle, celery salt, tomato, sport pepper
$

12
Salmon Club
Salmon, jalapeno, honey and carrot slaw, bacon, lettuce, tomato, lemon dill mayo
$

10
Chicken Salad Sandwich
Chicken, raisins, pecans, relish, celery, onion, mayo, honey, lettuce, wheat bread
$

14
Big Fork Bacon Sausage Plate
Pork with aged cheddar - 3 pepper pork - smoked hickory applewood smoked bacon - chicken sausage with bacon pretzel - grainy mustard (no subs)
$

12
Shepherd's Pie
Ground beef, carrots, corn, pea, cheese, mashed potato
$

12
Bangers & Mash
Sausage, mashed potatoes, gravy
$

12
Lamb Stew
Lamb, potato, vegetables
$

12
Meatloaf
Mashed potatoes and gravy
East Side Cafe Pizza $12
Cheese, sausage, pepperoni, deluxe, sausage + pepperoni
$

7
Bailey's Irish Cream Cheesecake
Drinks
We have a great selection of sparkling wine, white and red wine, and specialty cocktails! We also have an incredible selection of Irish Whiskey as well as American Whiskey, Canadian Whiskey, Scotch Whiskey, Boubon and Rye Whiskey. We have a full selection of spirits for your cocktail needs! We have a great selection of beer on tap as well as many domestic, impoted and local craft brews by the bottle. Click on the link below to view our entire menu!